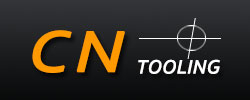 » What we do?
• Dies and moulds manufa...
• Design and project mana...
• Rapid Prototype
• Contract Manufacturing
» Capacity
» Quality Control
Product and Service > Dies/Moulds making
Turn Key tooling, complete job from design to production in our factory.
Complete full service design and construction from your sample or 3D model or Piece part drawing to finished parts matching tolerances. Build tooling to Existing CAD design.
CN designs and builds different types of stamping dies, including: Simple press tool, Progressive Tooling, drawing die, stage die, compound die. And also design and build all different types of molds, including Aluminum die cast, plastic injection, thermoset plastic molds.
Our typical customers are in aerospace, automotive parts, electrical connector, medical devise, Telecoms, Micro parts, plastics processing, and other similar fields.